Oliver Hirschbiegel
Hirschbiegel at the Women's World Awards 2009.

Name

Oliver Hirschbiegel

Born

29 December 1957 (age 54)
Hamburg, Germany

Occupation

Director

Notable work

Das Experiment
Der Untergang
Oliver Hirschbiegel (born 29 December 1957) is a German film director. His most known works include Das Experiment and the Oscar nominated Der Untergang.
Oliver Hirschbiegel, born December 29, 1957, in Hamburg, went to sea as a cooker after finishing Waldorf school. On his return, he studied painting and graphic with Sigmar Polke at Hamburg's Hochschule der Künste but soon turned more and more to the departments of photography, video, and film. He did installation art and performances, and finally switched to film directing. In 1986, he directed his first film, the made-for-TV movie Das Go! Projekt, the script for which he had written himself. He became a successful TV director, directing numerous episodes of the Tatort and Kommissar Rex series. His first theatrical release was the well-received Das Experiment that starred Justus von Dohnányi, followed by Mein letzter Film, which also met with critical approval.
In 2004, he attracted world-wide attention with the movie Der Untergang (Downfall in English speaking countries), produced by Bernd Eichinger. It recounts Adolf Hitler's last days, and sparked an extensive debate in Germany over the portrayal of Nazi leaders. The film was a critical and commercial success, winning numerous awards and a nomination for the Academy Award for the best foreign film. Several scenes from the film became the basis for a widespread viral video phenomenon.
The film's director, Oliver Hirschbiegel, spoke positively about these parodies in a 2010 interview with New York magazine, saying that many of them were funny and they were a fitting extension of the film's purpose: "The point of the film was to kick these terrible people off the throne that made them demons, making them real and their actions into reality. I think it's only fair if now it's taken as part of our history, and used for whatever purposes people like."
He directed his first Hollywood feature The Invasion, which was partly re-shot by Australian director James McTeigue, at the request of the studio.
Filmography
Das Experiment (2001)
Mein letzter Film (2002)
Downfall (2004)
Ein Ganz Gewöhnlicher Jude - Just an Ordinary Jew (2005)
The Invasion (2007)
Five Minutes of Heaven (2009)
Borgia (2011)
Awards
2001 Bavarian Film Awards, Best Direction for Das Experiment
Trivia
He almost didn't direct Der Untergang, he tried to leave the project to work on a film that had just lost its original director, Blade: Trinity. However, his contract stated that he couldn't leave the project and that he had to direct the film.
Gallery
Videos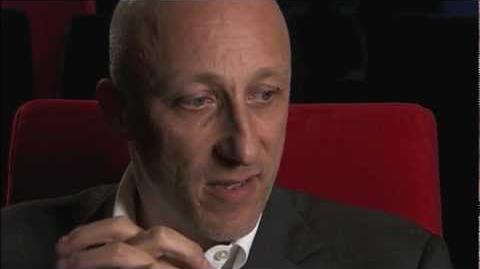 External Links
Community content is available under
CC-BY-SA
unless otherwise noted.