---
For currently open nominations and votes on Unterganging contests, check out the
Contests Portal
.
---
2018
March 2018
7 March 2018
Delphox and The Jononator are the new wikia mods! :P
2017
August 2017
21 August 2017
12 August 2017
July 2017
6 July 2017
June 2017
6 June 2017
May 2017
23 May 2017
6 May 2017
April 2017
4 April 2017
March 2017
23 March 2017
21 March 2017
6 March 2017
3 March 2017
February 2017
22 February 2017
10 February 2017
7 February 2017
January 2017
25 January 2017
24 January 2017
23 January 2017
A huge revelation by Venkyra21 on the original author of Hitler gets banned from Xbox Live, as he researched the website link on the video to find original postings of the parody (as Hitler's Ultimate Downfall). Follow up diggings by mfaizsyahmi reveal the name of the site owner: Bowlch, with his full name possibly being Chris Bowley.
22 January 2017
20 January 2017
10 January 2017
7 January 2017
2 January 2017
1 January 2017
2016
December 2016
26 December 2016
16 December 2016
11 December 2016
10 December 2016
JennieParker87 has announced that she will be on leave from the Unterganger Awards until June 2017. The reason is her chronic illness, which drains all her energy more than usual. Ako675 will be in charge until she is well enough to return as manager.
9 December 2016
November 2016
28 November 2016
6 November 2016
4 November 2016
October 2016
31 October 2016
Ako675 has announced that the new site he's working on for the Unterganger Awards will be up and running on the 5th of November! This means that the UA will return in a few days. More details will follow.
20 October 2016
11 October 2016
September 2016
6 September 2016
5 September 2016
A new site specifically for the Unterganger Awards is currently being built by Ako675. It will hopefully be ready in the start of October 2016. The UA will take a break during September. The results from August will be uploaded as usual. More information can found here.
August 2016
9 August 2016
8 August 2016
5 August 2016
2 August 2016
July 2016
13 July 2016
8 July 2016
5 July 2016
June 2016
7 June 2016
4 June 2016
3 June 2016
May 2016
22 May 2016
8 May 2016
6 May 2016
4 May 2016
April 2016
6 April 2016
5 April 2016
2 April 2016
The wiki is now back to normal. We hope you enjoyed the Trump-ified wiki during April Fools' Day!
1 April 2016
DONALD DRUMPF HAS TAKEN OVER THIS WIKI. MAKE WIKIA GREAT AGAIN!!! HURR HURR HURRRR
March 2016
11 March 2016
6 March 2016
4 March 2016
February 2016
22 February 2016
Today is the Lantern Festival, which marks the end of the Chinese New Year festivities.
9 February 2016
8 February 2016
The year of the Mohnkey begins! 恭喜發財!
5 February 2016
January 2016
31 January 2016
30 January 2016
27 January 2016
16 January 2016
Untergangers rejoice as Micwan32's account is found terminated.
14 January 2016
Congratulations to Hitler Rants Parodies, who has become the first Unterganger to reach 100,000 subscribers!
5 January 2016
2 January 2016
1 January 2016
2015
December 2015
26 December 2015
22 December 2015
11 December 2015
6 December 2015
4 December 2015
2 December 2015
November 2015
4 November 2015
3 November 2015
1 November 2015
October 2015
31 October 2015
20 October 2015
6 October 2015
4 October 2015
September 2015
24 September 2015
He's alive! Gokyr586 has returned with a brand new channel under the name of Venkyra21!
19 September 2015
Gokyr586 the Terminator was terminated by Google for an unspecified reason. Further correspondence between him and Google are ongoing to know the exact reason of his termination. RIP, our favourite Gunschinator...
16 September 2015
15 September 2015
14 September 2015
13 September 2015
September 4 2015
September 3 2015
August 2015
August 3 2015
August 2 2015
July 2015
July 16 2015
After over 10 months, there is finally a new poll! Click here to vote!
July 14 2015
July 4 2015
The results for June 2015's Unterganger Awards have been released. Congratulations to all winners!
July 2 2015
Nerdington 0 has won the Best New/Unknown Unterganger Award for the month of June. Congratulations!
The nomination process for March 2015's Best New/Unknown Unterganger Award has been rerun, after the previous winner Charizard had his win revoked.
June 2015
June 27 2015
4th-generation Unterganger Charizard has been revealed to be AlphaSkyRaider in disguise after much speculation. The two channels would later be merged under the single name of Charizard. All awards received by "Charizard" would be revoked as well.
June 2 2015
2014
Omitted months indicate periods of inactivity in The Fegel Times editorship.
September 2014
16 September 2014
02 September 2014
The results for the August 2014 edition of the Unterganger Awards are out. Congrats to all the winners!
01 September 2014
July 2014
30 July 2014
Benad361 opened the final round of voting on the Downfall Parodies Forum, to elect a new Unterganger of the Month leadership. The nominations are over, and the three candidates to choose from are AKO675, JennieParker87, and Soalric. Good luck to the candidates, and happy voting!
07 July 2014
Benad361 managed to re-upload the final episode of Rosen Wars to Vimeo, after Fox blocked the parody, to the irritation of the user and his viewers.
06 July 2014
Benad361 officially announces his retirement from the Unterganger of the Month (UoTM) contest he founded, and opens an election, with the aim of choosing a new management team.
June 2014
27 June 2014
02 June 2014
01 June 2014
May 2014
27 May 2014
8 May 2014
The Unterganger Awards for April have been anounced.
3 May 2014
After receiving only a few entries to his contest, Soalric decided to extend his contest deadline. Entries are now due on 30 May.
April 2014
27 April 2014
Less than a week left to enter Soalric's contest!

Also, only three days to submit entries for the Unterganger Awards. Get nominating!
25 April 2014
20 April 2014
Hitler's birthday, Marijuana Day, and Easter all fall on today. COINCIDENCE?!
10-11 April 2014
Jennie announces the rest of the results here.
9 April 2014
The first round of results for Jennie's contest has been announced. More will be announced tomorrow.
8 April 2014
5 April 2014
4 April 2014
Soalric has announced a new contest, involving a cross-over between animation and Downfall. Deadline is May 3!
2 April 2014
JennieParker87's contest entry period has ended; results will be announced soon.
March 2014
2 March 2014
1 March 2014
January 2014
9 January 2014
Results for the Unterganger Awards are released, and the UoTM is revamped.
3 January 2014
2013
December 2013
Nothing to report. The Fegel Times editorship is inactive.
November 2013
Nothing to report. The Fegel Times editorship is inactive.
October 2013
9 October 2013
Deficere2's parody, "Nazi Rock Anthem", was taken down (presumably a community strike) and his channel is consequently suspended for 2 weeks.

Results for August and September's Unterganger Awards is announced. Numerous errors were spotted in the upload, which Benad361 later apologised for and corrected.
1 October 2013
September 2013
13 September 2013
Unterganger of the Month and Unterganger Awards is finally catching up as Benad361 opens up nomination threads for dual months August and September on both award contests.

Taking heed of suggestions made by some Untergangers, the UotM skips to August/September round leaving the months of May, June and July without recipients. The UA continues with the previous nomination month of July receiving no nominations.
12 September 2013
8 September 2013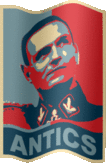 5 September 2013
August 2013
Until 7 August 2013
July 2013
2 July
June 2013
Till 30 June 2013
14 June 2013
Unterganger's chat removed from this wiki for possible Wikia Terms of Use violation
Till 13 June 2013
May 2013
27 May 2013
17 May 2013
7 May 2013
6 May 2013
Soalric as the overseer of Der Untergang: The Parody announced the long-awaited Original Bunker Scene Contest, the winner of which will become the canon version of said scene for the mega-collaboration. Submissions can be done by making a video response to the announcement video. Deadline: 5 June 2013
DictatorAntics launched the Downfall Reenactment Contest 2.0' to celebrate his 900th subscriber mark and as a successor to Vzorkic's contest held two years earlier. Submissions can be done by posting a video response to the announcement video, or through PM. Deadline: 31 May 2013
4 May 2013
Echoes1224 released a new parody, marking his return after a long-standing dormancy. (parody)
2 May 2013
The wait is over as Echoes1224 expressed his returning into the Unterganging scene on his channel. He admitted a delay with the comeback video, but promises that a parody is already in the works.
1 May 2013
April 2013
17 April 2013
12 April 2013
11 April 2013
9 April 2013
Echoes1224 announced that he would either resume making parodies after an extended dormancy or officially retire on 1 May 2013, when he would either upload a new parody in years or a farewell video.
5 April 2013
3 April 2013
2 April 2013
Hitler Parody Wiki now sports a brand new main page design, developed entirely from scratch. This replaces the previous design that dates back to the founding of the wiki which has been extended over the years.
1 April 2013
Hitler Parody Wiki becomes Blondi's Wiki
Unterganger Hall of Shame is launched
Downfall Parodies Forum becomes Pope Fegelein Forum
TSU's Llama Priest 6 released
March 2013
27 March 2013
Master Studios announced an official "Hiatus" (temporary retirement) that according to him has been long overdue. He also confirms that the Parody of the Year Awards will be announced (without a deadline) as his last act before going full sabbatical.
In response to MS's retirement Benad361 opens a thread to nominate and vote two new, independent PotM judges.
20 March 2013
18 March 2013
14 March 2013
11 March 2013
Benad361 officially confirms (yet AGAIN, as nobody was listening the previous time) that the Unterganger of the Month has not stalled, but has been semi-integrated into the Unterganger Awards instead (hence the 'Unterganger of the Month' category in the UA). More to follow...
Viva La Fegel 2 by FegeleintheLostTapes has been reported to be removed due to copyright.
10 March 2013
As previously agreed, after some delay (due to coordination), Ako675 released the Unterganger Awards' announcement video for February, due to a prior agreement in which he and Benad361 agreed to take turns. This in turn led to the opening of the voting thread for March on the forum. Vote away!
9 March 2013
As of today, two Unterganging award events are stalled, or lagging behind. Whether these hinted at possible internal problem within the community is open to speculation, given recent turmoil and flame wars. These award events are:

Parody of the Month: Still on January 2013's phase
Parody of the Year Awards: No word about this annual event lately.

Master Studios the maintainer of the two award systems, has been increasingly inactive in recent times. Whether the results of the PotY will ever see the light of day, remains unknown.

–by MF
4 March 2013
2 March 2013
Fegaltube, previously presumed dead, came down to the chat in person, and confirmed that the forum post about his death was completely false, written by his trolling ex-girlfriend. And it seemed that the whole community had helplessly fallen for the hoax.
February 2013
26 February 2013
23 February 2013
17 February 2013
9 February 2013
8 February 2013
6 February 2013
Benad361 and HitchcockJohn have released yet another collaboration parody, featuring the adventures of Hitler and friends, in the face of an insidious enemy. The parody is a long story, and part two is expected to arrive online in the coming days...
5 February 2013
2 February 2013
January 2013
31 January 2013
Master Studios has finally released a video formally announcing the winners of the Parody of the Month for the months of October, November, and December to fulfill the demand by the community to publish them at the 31st deadline in order to maintain his leadership over the award series.
29 January 2013
28 January 2013
Due to a relatively low number of votes in the Unterganger Awards for January so far, Benad361 has been attempting to persuade many who have not voted as yet, to make their contribution on January's voting thread, in time for the closure of the vote on January 31st.
25 January 2013
23 January 2013
22 January 2013
Results for December's Unterganger Awards have been announced. Congratulations to all winners!
In the above video, TheSilverUniverse announces that he's stepping down from the main judge post for the Unterganger Awards, and is handing over the role to Benad361 who also presided over the Unterganger of the Month.
In turn, Benad361 hereby announces that the thread for voting in January's Unterganger Awards will open on the 23rd of January on the Downfall Parodies Forum, under his new patronage. He has also reminded viewers via Facebookthat UA nominations, and UOTM nominations are now one and the same. Benad361 now has a leading role in the UA's, and the Unterganger of the Month - can he withstand der pressure? Tune in soon to find out!
17 January 2013
16 January 2013
13 January 2013
It has been noted for the past 3-5 days that parts 3 and 4 of Der Untergang: The Parody has been taken down within days of their upload. This has been largely attributed to Constantin Film's assumption that long videos are parts of the movie uploaded illegally on YouTube. No solutions have been agreed on - the parts taken down remain unavailable.

–by MF
09 January 2013
1 January 2013
2012
December 2012
31 December 2012
21 December 2012
As it seems the world is very much intact, the voting deadline for the Parody of the Year Awards has been extended to December 31st, and the results will be announced on New Years Day. Submit your ballots.
19 December 2012
18 December 2012
Benad361 has announced that the Unterganger of the Month announcement video (for November) will definitely be announced on the 18th of December, and December's voting thread on the forum will also be opened on the same day. Benad apologized for the delays, citing university-related issues and other Christmas-based commitments as why they have been late.
17 December 2012
16 December 2012
7 December 2012
5 December 2012
The run-off for October's Parody of the Month has been decided. The winner will be announced alongside the winner of November's Parody of the Month tomorrow.
The Parody of the Year Awards have moved into the Final Voting Stage where the Untergangers community decides the winners of this first annual awards show. Submit your ballots here
November 2012
30 November 2012
28 November 2012
After recent stagnation, Master Studios has announced there is a tie for the October winner of the Parody of the Month award and contest rules dictate that ties shall be resolved by vote. The Run-Off will end on December 3rd, and the winner will be decided by the Unterganger community
24 November 2012
23 November 2012
The run-off vote again descended into a stalemate between Benad361 and Staedty86, much to the former's irritation. In an attempt to break the deadlock, Benad361 has again re-opened the run-off vote for another 24 hours, hoping that others will make the effort to vote. He later overturned his decision after mfaizsyahmi finally voted after a few days of being coerced to, thus breaking the tie at long last.
Soalric initiated Der Untergang: The Parody, a mega-collab to spoof the whole of Downfall. Similar to a relay race, each Unterganger continues where the last one left off, parodying one or two scenes each. Join the biggest Unterganger collaboration in history! Information and discussion can be found here.
22 November 2012
Benad361, frustrated at the lack of votes, has been attempting to cajole untergangers into voting in October's Unterganger of the Month? run-off vote, worrying that a similarly indecisive result could be imminent if voters don't bother to make a contribution.
21 November 2012
20 November 2012
19 November 2012
17 November 2012
9 November 2012
8 November 2012
2 November 2012
October 2012
24 October 2012
KnightTemplar1922 closed his channel and opened a (obscure) new one, after expressing his depression.
22 October 2012
Sparx476 closed his YouTube account under 'personal grounds'.
20 October 2012
19 October 2012
15 October 2012
13 October 2012
The Category nominations for the Parody of the Year Awards have been decided. The fifth spot had been tied, however in the run-off the result was also a tie, so Master Studios has decided to allow all six categores:

Best Parody Series,
Best Special Effects,
Most Innovative,
Most Entertaining,
Best Full-length Parody, and
Best Music Parody.
With the categories finalized, the nomination process for each category will soon begin.
12 October 2012
7 October 2012
3 October 2012
1 October 2012
The Voting stage to determine the categories for the Parody of the Year awards. The five categories with the most votes would be chosen. Four out of the five spots were filled, however there is a tie for the fifth spot so a run-off vote between the two tied categories is now underway. Also, to reduce the risk of voting fraud, instead of an anonymous poll, Master Studios has required that votes be done openly through thread replies.

–by MS
September 2012
30 September
27 September 2012
Notoriousrob01 is catching up with his Downfall Parody Awards with the announcement of August 2012s results (announcement video, hosted on Vimeo). Perhaps for technical reasons, it's not uploaded to YouTube, and so far is only announced through the Facebook fan group (permalink). The video is also uploaded to YouTube (announcement video).

Depending on whether the new Downfall Parody Awards management will take over notoriousrob01's duties on October, this might be Rob's second last DPA results announcement.

Master Studios has yet to announce August 2012's Parody of the Month results as of today. Co-judge TheSilverUniverse revealed that the winner has been decided two weeks ago, but the announcement video has not been made by Master as yet, and he (TSU) doesn't have the permission to make his own announcement.

–by MF

The third and final round of voting for the Unterganger Hall of Fame is now open - between vzorkic and TheSilverUniverse! Submit your votes now!
16 September 2012
The award announcements are getting more and more delayed... Master Studios have yet to announce August's Parody of the Month due to some preoccupations. The Downfall Parody Awards have practically stalled and are now three months behind schedule. Notoriousrob01 did not respond to any queries regarding the DPA for the whole duration. Untergangers handling the other three award ceremonies have thus come together and are planning to take over the DPA, possibly without notoriousrob's permission if such silence in communication continues.

–by MF

The Parody of the Year Awards has now moved to the next phase of voting - to vote for award categories that will be featured in the actual parody nominations. Voting closes on 30 September. Submit your votes now!

Defying all expectations, Notoriousrob01 finally released the results for July 2012's Downfall Parody Awards. (announcement video)
4 September 2012
1 September 2012
August 2012
30 August 2012
26 August 2012
Contrary to his announcement of a final retirement back in 27 May 2012, Sparx476 seemed to be coming back yet again, releasing 3 parodies beginning on 21 August. It's unsure what is his standard of being active in the community; he only confirms that he will release parodies when he feel like it - probably in a similar burst like this one.

–by MF
22 August 2012
TheSilverUniverse has been added to the panel of judges for the Parody of the Month contest. After adopting a similar rule to Benad's, Master Studios has decided that if an unterganger wins three Parody of the Month awards within the same year, then he will be sent an invitation to sit on the panel. If he accepts he will become a judge and as such will be bound by the contest of the rules.

–by MS
20 August 2012
Benad361 expressed a desire to take a break/short period of retirement after he finishes his newest series. He will still indefinitely preside over the Unterganger of the Month contest. He named upcoming university commitments as key to this decision. He declared via his wikia page that he will return again at some point, if he does go through with this plan.

–by MF and Benad361 ;(
13 August 2012
9 August 2012
1 August 2012
July 2012
31 July 2012
Some time around July...
FegalTube committed suicide by closing his YouTube channel.
22 July 2012
importScriptPage('User:Mfaizsyahmi/ytlinkpopup.js', 'hitlerparody');

–by MF :D
17 July 2012
3 July 2012
June 2012
30 June 2012
27 June 2012
Benad361 officially returns from around two weeks of leave.
Hitler Rants Parodies introduced the Unterganger Hall of Fame. For details and nominations, click here.
24 June 2012
Some time between 16 June 2012 and today 1979Onetime retracted his retirement statement. Aye aye aye untergangers! Please make up your mind before you announce your retirement! :P–by MF
17 June 2012
16 June 2012
HitlerKnowsBest has committed 'suicide' by closing his YouTube channel.
1979Onetime, who recently received awards and the Unterganger of the Month title from May's DPA has confirmed his retirement in his channel.
15 June 2012
13 June 2012
Benad361 announces that he is on leave for several days, due to exams and laptop repairs.
11 June 2012
4 June 2012
Eduard Khil ist tot. He finally succumb to the stroke that caused his brain irreparable damage on 29 May 2012.–by MF
3 June 2012
1 June 2012
Incredibly, Hanif does not seem to have taken the hint, ironically congratulating Mfaizsyahmi on the Unterganger of the Month award video. Has he even watched the video?! We'll bring you more news as it comes in...–by Benad
KNIGHTCleric has turned to the dark side of unterganging. His persistent inability to enjoy the parodies finally fell under the radar of vigilant untergangers in this parody of smelloftheice's. In the words of nietzscheprime in this parody: "This handicapped neanderthal tends to go on dislike sprees because he suffers from brain aneurysm...and his? language barrier problems - any video whose English is not "Hallo I want food eat now good" it dislikes."–by Benad and Mfaizsyahmi
May 2012
31 May 2012
28 May 2012
27 May 2012
Sparx476 has announced his second and final retirement
17 May 2012
15 May 2012
Notes
Maintainers
Former maintainers
Contact any of the active admins if you want to apply for editor position. Additionally, you might be appointed yourself by the admins.
Click here to edit the notes.
Community content is available under
CC-BY-SA
unless otherwise noted.