---
The following events have been either concluded, superseded, or dormant.
Note: The Unterganger of the Month and the Parody of the Month awards are currently held as part of the Downfall Community Awards.
About this wiki • Disclaimers • Rules • Manual of Style • Administrators • Help
Recent Changes • New Pages • Photos • Videos • All Pages • Category Tree
Forum • Blogs • Top 10 Lists • Featured Content Suggestions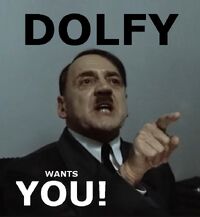 Not sure where to start?
Not sure how to help?
Want to help yourselves?

Sure! If you're confident that you have met the requirements (Rule #9), you can create your own Unterganger page! Just type your name in the corresponding box below to get started.
Select either one box, put a title, write some information, and push "publish"... Boom! You're done. Come and make one!

  Write an Unterganger article<createbox>

preload=Template:Newpage/Unterganger width=30 break=yes buttonlabel=Create Unterganger article </createbox>

  Write a general article<createbox>

width=30 break=yes buttonlabel=Create new article </createbox>

Be sure to read the Rules and Manual of Style first!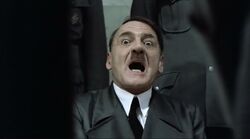 ...that the mathematical constant pi (3.14) is also called the Archimedes constant?
...that Juan Miranda was played by Rod Steiger, who, coincidentally, also played as Benito Mussolini in The Last 4 Days?
...that the real Rochus Misch was the last survivor of the Führerbunker occupants until his death in 5 Sept 2013, outliving his downfall counterpart Heinrich Schmieder?
...that Thomas Kretschmann, who played Hermann Fegelein in Downfall, was born in East Germany and originally trained to become an Olympic swimmer?
Due to lack of suggestions, the Featured Content will be temporarily retired. Anyone is still free to either provide suggestions to be featured, or take over the helm to manage the FC.
Do check out the archive to see what we've featured over the years! Pop by our subreddit sometime as well!
---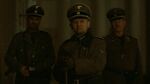 Sadly, the Monthly Poll has been put on hold for the time being. But don't worry! We're still
eagerly
accepting suggestions, and with any luck, you'll find us back with a topic of your choice! In the meantime, have a look at our
archive of past polls
- just promise not to vote on them!
---
<wikiaforum />
---
Hitler Parody Wiki: 100% fanon with 30% more Verrat! Bringing you 5,830 moments of hilarity and 1,075 essential antics since 16 September 2010.
This wiki contains materials that are considered fanon, materials illegal in some countries, and materials that might be offensive or harmful to some viewers. Read the Disclaimers. Reader's discretion is advised.
#BringMeFegelein #TPPANoWay